Price for 1 section (3.5 hours) is NT$ 38,000
→Check here for banquet hall specifications
Equipment in the hall:
● 3 projector
● 3 projector screen
● 2 wired microphones
● 4 wireless microphones
● 1 poster stand
● 1 welcome sign
Table setting:Classroom type & Theatre type
Capacity:250 people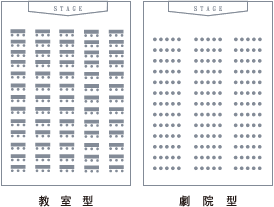 Space:Approximately 127 square feet (around 420 square meters)
Location:The hall is located on the 5th floor of our hotel
View:Mountain View
Dine:Chinese cuisine (10 people per table, 24 tables in total)
Note:
*Each section will be 3.5 hours. Overtime charge will be added on.
*Opening hour of the banquet hall:
◎08:30 – 12:00 ◎13:30 – 17:00 ◎18:30 – 22:00
*Free hot tea will be provided. Please let us know if you would like to order any snacks.
*Additional electricity charge might be added on if equipment requires high power electricity is used.
*Please avoid using nails or tapes on the walls and decorations. The additional charge might be added on if there is any damage or stain caused during the event.